invest in innovations under implementation
We give an opportunity for industry stakeholders to invest and partner with us in the implementation of our projects that have been developed from our cutting edge research.
In this section, we highlight three projects that excel in technical and economical potential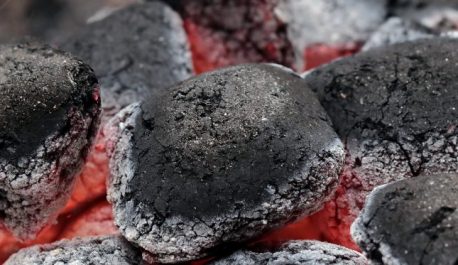 PT Carbon
transforming solid fuels
PT Carbon is InspCorp's pioneering solid fuel and a designed charcoal alternative that is engineered from carbon extracted from waste PETE plastic bottles and aggregated with other organic wastes in a proprietary process.
In the production of PT Carbon fuel, waste plastic water bottle made of PETE polymer are subjected to an innovative carbonisation process into a particulate carbon residue. This residue is extracted and then fused with organic additives with natural adhesives before being subjected to a compaction and enlargement process to produce PT Carbon briquettes of appropriate size. PT Carbon briquettes are designed to be more efficient and more affordable than charcoal.
Energypedia estimates that Kenya consumes 2.4 million tonnes of charcoal per year with about 80% of the urban population dependent on the fuel. This contributes considerably to the 5.6 million trees felled annually in the country. At the same time, the Ministry of Environment estimates that about about 50 million plastic bottles are used in the country annually that eventually find their way to landfills and thus develop into source of plastic waste pollution.
PT Carbon is designed to provide a unique and innovative solution to the situation highlighted above. Utilisation of Waste PETE as raw material solves the pollution crisis posed by the ubiquitous plastic water bottles. In addition, utilisation of the waste as a raw material contributes to an overall low cost of production per kg of PT Carbon briquettes. On the other hand, PT Carbon fuel as a substitute for charcoal presents an opportunity to decrease national deforestation levels by about 10%.
The statistics showing the dependency on charcoal fuel indicate the vast market available for PT Carbon as a domestic energy source. Total potential stands at 2.4 million tonnes of PT Carbon annually at total replacement of Charcoal with an immediate market of up to 50% of urban population and about 15,000 educational institutions countrywide.
Project Highlights
Utilises Waste Plastic
Affordable Solid Energy Source
Minimises Deforestation
High-Impact on larger population
High-Return on Low Capital
"PT Carbon briquettes are designed to be more efficient and more affordable than charcoal. ."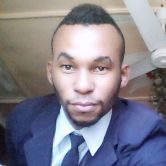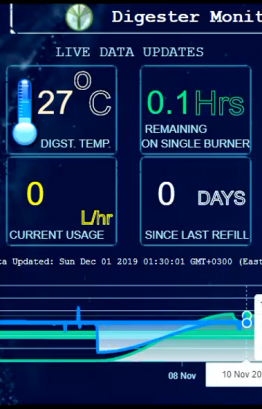 Project Highlights
24 hrs Gas Production monitoring
Reactor Temperature Monitoring
Wireless Remote Monitoring
Performance Analysis
"Without a proper monitoring system, 2 out of every 3 BioGas Digesters will fail."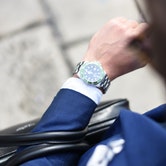 a Proprietary InspCorp Innovation
Digester monitoring system
The Digester Monitoring System (DMS) is a Remote Monitoring system designed to obtain performance-related data from a BioGas Reactor. The BioGas Digester as any Bio-Reactor employs the use of complex colonies of micro-organisms that are very sensitive and delicate. Optimal performance of such microbial processes demands the maintenance of a very narrow range of operation parameters in addition to constant and consistent monitoring of the progress of the processes. The DMS is InspCorp's proprietary innovation that aims at directly measuring the output of a BioGas Digester and its operation temperature to obtain critical data that will help the System Owner to understand the state of their reactor.
The DMS system is engineered with an ultrasonic sensor, a temperature sensor and the ESP8266 micro-controller WiFi Chip for remote data processing, analysis and transmission.
The relevance of this piece of innovation is that it allows for 24 hr monitoring of the digester giving the user the ability to discover how well their reactor system is performing on a specific type of feed-stock as well as allow them to detect when their Biogas digester is not on the right track. Through the data collected by the DMS, the system owner or hired maintenance will be able to detect how well the system copes to environmental or feedstock changes and thus will enable them to take appropriate measures in addition to assess the results of such mitigation measures.
The Ministry of Energy attributes common causes of failure of biogas systems to poor monitoring and maintenance. A feasibility study 'Promoting Biogas Systems in Kenya' by Shell International in 2007 revealed that 'a high proportion of the Biogas Digesters in the country operated below capacity, were dormant or in complete disuse after construction.' The same report revealed that only 30% of 2000 newly constructed BioGas Reactors were operational. This shows that without a proper monitoring system, 2 out of every 3 BioGas Digesters will fail. An opportune technology gap thus exists which creates a stable and lucrative niche market for InspCorp's DMS technology following the apparent need displayed by the highlighted statistics. This market estimated at 20,000 currently existing digesters is bound to expand steadily as the uptake of small scale biogas systems increases.
Every DMS unit is assembled at InspCorp's premises and is tailored for the user's installation.
"The Stratipod is a standalone micro-farm that innovatively combines all the stages and infrastructure of the Black Soldier Fly (BSF) rearing process into 1 portable unit.."
Project Highlights
Social Entrepreneurship
Food Security
Organic Waste Recycling
GHGs Emissions reduction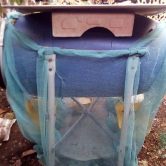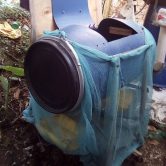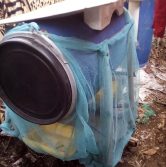 The Stratipod Project
A revolutionary invention in black soldier fly micro-farming and social entrepreneurship
The Stratipod is a standalone micro-farm that innovatively combines all the stages and infrastructure of the Black Soldier Fly (BSF) rearing process into 1 portable unit. The name Stratipod comes from the family name of the Black Soldier Fly, Stratiomyidae. BSF Larvae are a high-value feed source containing about 42% crude protein and around 29% fat. In addition, they are an attractive option for processing and value addition of
organic waste into feed biomass that can be re-integrated back into the food supply chain as animal feed.
The lifecycle of BSF involves 4 four stages: egg, larvae, pupa and adult and the cycle takes around 6 weeks. A BSF female adult usually lays about 500 eggs which hatch into young larvae after an incubation period of about 4 days. The BSF larvae are very voracious and have an insatiable appetite. They feed on organic matter and increase in body mass, effectively converting organic waste into edible biomass for animals. Under ideal feeding conditions, the larvae mature after six growth spurts (instars) within 3 weeks into the pupae stage. However, some of the mature larvae are usually harvested before the pupae stage characterized by the formation of a chitin encasing on the grub's body which is usually indigestible by animals. The harvested larvae in this project will be processed at the project handling centre. Pre-pupae, the grubs in transition from larvae to pupa stage, usually migrate to a dry area away from the food source in preparation of pupation. The pupae stage takes least 14 days before emergence of the flies. The BSF adults start mating, 2 days after emergence, and have a lifespan of around one week. At this stage they only take water and rely on the fats built up during larval stage for survival. The female adults lay eggs, beginning another the cycle.
The Stratipod is a novel device that will allow a farmer to build and maintain a colony of BSF, using locally available organic waste as the raw material source, in order to harvest larvae for profit and income generation. The proposed project will involve distribution of 100 Statripods to the rural residents in the target group between 18-35 yrs of age at a determined payment plan. In addition, the project will include coordinated distribution of the organic waste raw material to each recipient of the Stratipod, access to a market for the larvae they produce and free all round training from the beginning of the project to harvest stage. The project envisions each Stratipod as a micro-farm and self-employment unit that will generate self-determined income for each recipient at an investment payback period of 5 months.
we give you the opportunity to be part of the solution
A good partnership goes a long way. We believe in sharing our dream with like-minded visionaries who are looking for fresh and innovative ideas. Through our InspCorp-Investor partnership plan, we offer individuals or companies the opportunity to invest in any of the highlighted projects. The resources obtained will enable us to scale the particular project and maximisse its intended impact. In addition to supporting our vision, the InspCorp-Investor partnership plan will enable the investor to negotiate a lucrative return on their investment.
Our partnership process first begins with the simple form below. It will only take a few minutes, promise. Tell us which project has caught your eye and we will get back to you with the details on the investment plan and the opportunities available for that particular project.
Let's fill the form and take our partnership to the next level!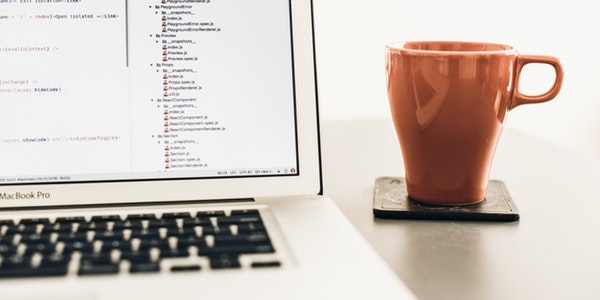 inspcorp-investor partnership form
Please fill out the form below to let us know which project has caught your eye.
We look forward to being partners in the solution!
As iron sharpens iron, so one person sharpens another.
solomon
Location
InspCorp House
Shelly Beach Rd, Likoni
P.O. Box 85663-80100, Mombasa, Kenya.
Contact
Need additional assistance? Please contact us:
+254-701585600
Hours
We are open Monday to Friday, from 9:00 am to 5:00 pm and on Saturdays from 9:00 to 1 pm.